By Katrina Lubiano
Suzie is the founder and director of majer and has been in the Brisbane recruitment industry for over 14 years. Her experience and expertise are well-noted but what sets her apart from other recruiters is her personality, which comes across in majer's business style. She's persistent, patient, considerate and warm. Her ability to understand both her clients and her candidates needs is her greatest talent.
Of all the motivational quotes you've written on the majer bathroom mirror, which is your favourite and why?
We take turns every week to write something inspirational on the bathroom mirror. Michelle actually wrote this quote: "Take a chance, make a change!" This quote is too true! We all get in our comfort zones and sometimes we need to be open to change and challenges from other opportunities. 
---
What is your favourite part of working in recruitment?
I love that there is never a dull moment in recruitment. It's a fast paced industry and we're always thinking outside the box, always problem-solving. I love that my work keeps me on my toes. A great bonus is that I get to meet the most amazing people and I really enjoy being able to match great candidates to our clients. There's definitely a huge amount of trust involved and I enjoy making and keeping great relationships. 
What is your least favourite aspect of working in recruitment?
I am so lucky to have majer. It can be full on at times, but I'm surrounded by talented people who all make majer what it is. If I'm being honest, my least favourite part is making the phone call to say, "you didn't get the job." But we're always here for candidates with support and will do what we can to help them with the next opportunity. 
---
What is your favourite childhood memory?
Any time spent hanging out with my twin brother, Rob. We always had each other and we were double trouble. Most of my memories with Rob are of my parents calling out"Twins! Stop it, Twins!" and I would answer back, "it was Rob!" Growing up as a twin, you don't want to be called twins, you just wanted to be your own person.
Favourite place for a drink/eats?
Sails, in Noosa. I set it up and managed it for years. I would start my day goggles in hand with a lap on Main Beach and then throw on my apron and be at work by 7. It's still my favourite place to grab a bite. It brings back great memories.
In Brisbane, Henry and I love Beccofino for a quick and easy dinner. It's so close to where we live, the food and staff are great. It's easy peasy!
---
What makes you smile at work?
You need a good sense of humour to work in recruitment. You have to be able to roll with the ups and downs. Having laughs with the girls in the office is the best part of my work day. We have such a funny, inspiring team in all the craziness that can sometimes be recruitment.
What do you wish people knew about the recruitment industry?
Changing careers is a huge part of people's lives. You're at your job more than you do anything else in your life, and we want you to love what you do.
The most impressive candidates that come into our office are always looking to better themselves and are interested in self-development. Recruitment is more than just finding people a job, we guide them and open their eyes to new opportunities. It's about really matching people up to their values in a workplace.
---
What is the first thing you do when you wake up in the morning?
I've been using the app called headspace and doing some early morning meditation and mindfulness. 
If you could swap lives with someone for one week who would it be and why?
I wouldn't  want to swap – life is great! Life is what you make it. I wouldn't change it and I truly believe we're the masters of our own destiny. 
---
If you weren't working in recruitment, what would you be doing?
Floristry. It's in my family; my aunt owned a flower shop. I grew up in Toowoomba picking flowers all season. Flowers make people happy. My favourite flowers are Frangipanis. They're simply beautiful and smell amazing!
I lived in Southern India and people don't have as much there, but every woman you see would be adorned with flowers – in their hair, around their neck, on their clothing and it just really brightened my day. I teach Henry to pick flowers too and gift them. 
Do you have a go-to karaoke song?
Believe it or not, I've never been to karaoke! If I did, it would have to be Blame it On the Boogie by Michael Jackson.
---
Where's your go-to coffee place in brisbane?
Jamie's Espresso Bar. I've been frequenting that hole in the wall for over 12 years. I get a "Suzie" – it's a chai latte with no lid.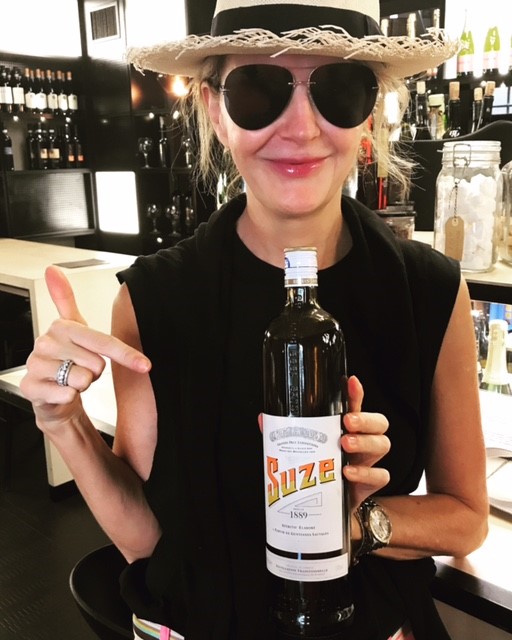 Favourite activity with Henry?
He likes to give me a back massage when he's trying to stall bedtime, but he can be quite fussy with his massages. It's all the little moments with Henry that I love. 
---
Who is someone who inspires you?
Without a doubt, my Dad! He was a business owner and is an incredibly thoughtful man. Everyone loves him because he's so warm. He has been the biggest role model for me and my business; he's my biggest fan! 
When you dance, you look like…
A giraffe, I've been told.